AC Maintenance in Gulfport, MS
Keep Your AC Working Efficiently with Consistent Maintenance
Whether you're cranking up the AC during the sweltering summers or lightly using it in the cooler months, regular AC maintenance is critical to keep your air conditioning system running efficiently. Based in the heart of Gulfport, MS, we at Tillman's Heating, Air Conditioning & Duct Cleaning are your one-stop-shop for top-tier AC tune-up services.
While it might be tempting to put off air conditioning maintenance services, remember that an efficient AC isn't a luxury — it's a necessity. Regular tune-ups help avoid inconvenient breakdowns, lower energy costs and improve your system's efficiency.
So, trust us, your local experts in AC maintenance, to help keep your home comfortable and your AC in top shape year-round. Contact us today to learn more about our services! We ensure your comfort is our priority.
Our Preventative Maintenance Agreement Includes:
Check cooling/heating system for proper operation

Change/clean customer provided air filter as needed

Inspect general condition

Tighten electrical connections at equipment

Check and inspect start and contacts

Test equipment control systems

Test compressor protection device

Check current draw of compressor

Check refrigerant operation pressure

Check exposed equipment and pipes for leaks

Check compressor function

Add drain line cleaner as needed
Additional Services for Gas Furnace only:
Test combination draft motors

Check pilot and burner assembly for proper operation

Check connection of vent pipe at furnace
The Importance of Seasonal AC Maintenance
When the temperatures start to soar, the last thing you want is to deal with an air conditioner that's not blowing cold air. Seasonal air conditioning maintenance services ensure your unit is prepared to withstand the grueling heat.
Regular maintenance checks can catch minor issues before they turn into major problems. For instance, dirty filters might seem like a trivial issue, but they can drastically hinder your unit's airflow. When left unchecked, this could lead to more severe problems, such as frozen evaporator coils or a damaged compressor.
Besides preventing breakdowns, AC tune-ups also increase the system's efficiency. Improved efficiency means lower energy costs, which is a much-needed source of relief during the scorching summers on the Gulf Coast.
What to Expect From Our AC Maintenance Professionals
Our team of certified professionals understands the ins and outs of every AC unit. We start by inspecting the unit thoroughly, which includes checking the electrical wiring and ensuring the outdoor unit is working correctly.
We also look at the system's components, such as the condenser unit, evaporator coil, and condenser coil. These parts are critical in cooling the air that flows into your house, and any damage to them can significantly decrease the system's performance.
The AC tune-up process also involves cleaning the coil fins and replacing the filters. This ensures your unit continues blowing cold air, providing you with the comfort you need.
Why Choose Us for Your AC Tune-Up Services?
At Tillman's, we prioritize customer satisfaction above all. We provide comprehensive air conditioning maintenance services that ensure your cooling system performs at its peak when you need it the most. Our technicians understand the Gulf Coast climate and know precisely what your AC needs to beat the heat.
Moreover, we don't just fix problems. We work to enhance your system's longevity, making sure your AC is ready to face the next cooling season.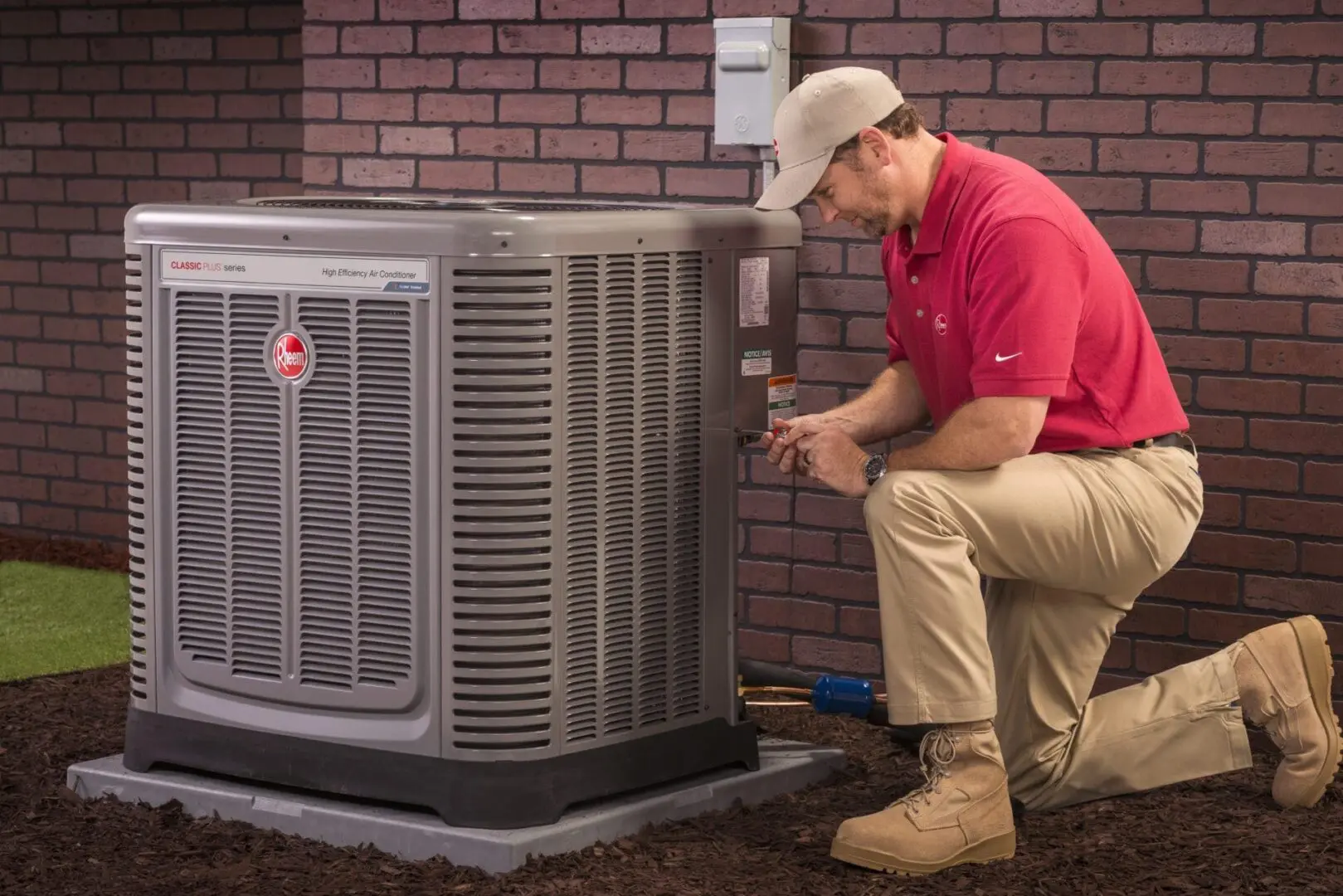 Don't wait until the heat is unbearable, or worse until your AC breaks down. Plan ahead and ensure your air conditioning system is ready for the summer months. Our team is here to help you maintain a comfortable and cool home environment throughout the year.
Remember, regular air conditioning maintenance services are not an expense; they're an investment in your home's comfort. They can keep your AC running efficiently, reduce your energy costs, and prolong your unit's lifespan. So, why wait?
For reliable AC maintenance and AC tune-up services,  turn to Tillman's. If you're looking for more services, such as AC repair or AC installation, we're always ready to serve you. Contact us to schedule your appointment today!